If you are reading this, you're probably at that time of your life where you just want to give up on relationships and love.
Maybe it's that every other date you go to turns out to be a nightmare. Or the dates are pretty decent, but there's just no connection.
Whatever the case, it has you ready to hang up your gloves, right? Please don't.
The internet has gifted all of us single gals and gents out there with loads of dating apps. These are amazing as they allow you to explore different options whether it is an international dating app or this 100% absolutely free dating site.
The best way to figure out which app suits you the best is by understanding your needs, preferences, and desires.
Below are reviews of 10 great dating apps that should help make your decision a lot easier.
Top Premium Dating Apps In 2023
A Site for Dating Chinese Singles – ChinaLove.com
ChinaLove.com is without a doubt one of the most successful Chinese dating services out there. The site connects people from all over the world with single Chinese men and women interested in serious as well as casual relationships.
What you should know first is that although registering on the website and downloading the app is free of charge, you do have to pay for premium services. These paid services include their live chatting feature, video calls, the "Let's Mingle" service and much more. It's worth becoming a member and subscribing to the monthly package though as you get a huge 50% discount on credits.
While there are other free websites out there, the charges ensure that you are communicating with a serious pool of singles who are interested in meeting people from different countries.
If you've never dated people from China or Asia before, you should give this one a try!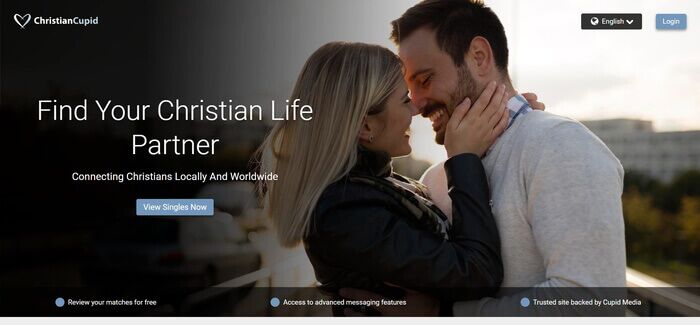 There are many apps out there that cater to the religious and spiritual preferences of clients. However, none has more users or success stories than ChristianCupid. This app couples up singles who seriously value their faith and have it as a non-negotiable when it comes to dating.
For the most part, ChristianCupid is very easy to use. You have to give some basic information about yourself when starting out. You can do it through open-ended questionnaires on lifestyle, appearance, and preferences in relationships.
The app is free to download and registering on the site doesn't cost anything either. You do have to purchase a membership and credits for using premium services such as their Live Chat or Video Chat features.
If your faith is very important to you and you're looking for someone with the same priorities, try out ChristianCupid today.
Getting to Know the Latin American Culture – LatamDate.com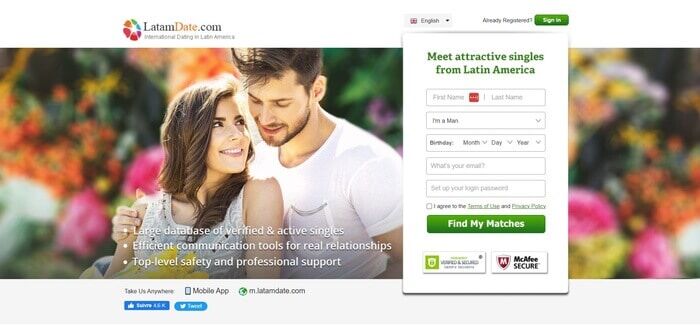 There are many culture-oriented dating apps out there including numerous Asian, African and Latino apps. One of the newest of these is LatamDate.com which is truly one of the most popular Latin dating websites out there.
The LatamDate app connects North American and Western European singles with members from Latin America. Sexy Latin women from countries like the Mexico, Colombia, Costa Rica, Brazil, and more. For great tips about dating Latina women you should check out https://latindatingguides.com/
You can also date and meet Latinos like Brazilian or Mexican men according to Virtually Single Online.
It stands out from other dating apps as you do not have to pay anything until you are sure you are interested in someone. This means no time or money wasted. It is one of the dating sites to use if you are a single man traveling in the Domincan Republic.
Here is how it works:
The first step is signing up. Here, there are no costs. All you have to do is set up a profile, get browsing and learn how to date a Latina!
Going through the women's profiles is also free. When you find someone you would like to get to know better; you can send an introductory letter for free. However, if you want to use the Live Chat feature, you have to purchase a membership.
The payment is based on credits and allows you to communicate in different ways including texts, calls and even video chats. This easy, effective and low-risk program is what makes it one of the best Latin dating apps out there.
Dating for the Over Forties – eharmony.com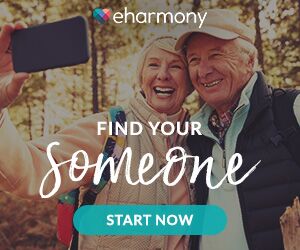 This site is dedicated to older people looking to get their groove back on. It could be that you are divorced, have lost the love of your life or never found them in the first place.
eharmony finds matches for everyone from casual relationships and friendships to serious long-term relationships. It is currently considered one of the best dating apps for singles over the age of 40 with the largest member pool in this demographic.
The layout is very similar to other dating apps. Users set up profiles and post pictures that are open for viewing by other members. They then get to contact their love interest through Live Chat or Video Chat (which are paid services).
It is fun, easy to use and a great dating site for single parents.
For those interested in the Arabian Culture – ArabLounge.com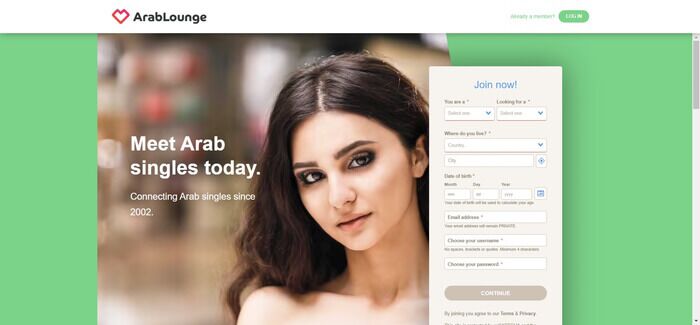 People interested in dating gorgeous Arabian singles can't do better than the ArabLounge.com mobile dating app. The app is designed to connect you with exotic men and women from countries such as Morocco, Egypt, Tunisia, and more. It is ranked number 4 in our list of interracial dating apps.
The app is very easy and straightforward to use. You can download it for free and set up your profile in a couple of quick steps. You can also browse profiles of other members for free and send your first introductory letter without a charge as well.
If you want to swap photos, send messages or conduct video calls, you're required to purchase a premium membership and credits.
ArabLounge is perfect for singles who are looking for love outside of the Western world. Try it today!
Best Free Dating Apps In 2023
More Human and More Simple Dating – Dating Single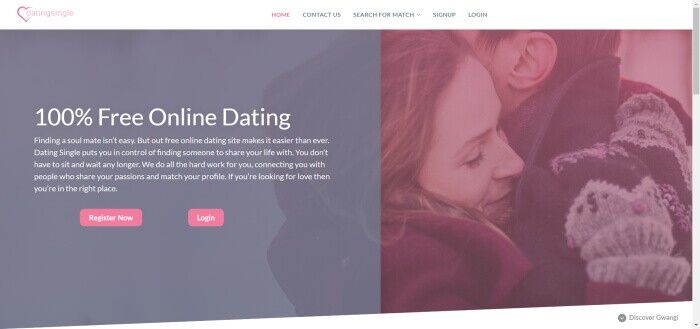 DatinSingle.Love aims to help you find your love partner. It claims that already 15000 members have found their soulmate. The great thing about datingsingle.love is that it is 100% free.
All you need to do is register and set up you profile like for any other app. Then the magic happens, thanks to their matching algorithm, you will instantly connect to other members that share your passions and match your profile. The perfect place to go to when you are looking for love.
Pros:
100% free dating site
Already 15000 members have foud love
Makes online dating simple
Cons:
No dating app available for now
The Leader of Free Dating Apps – OkCupid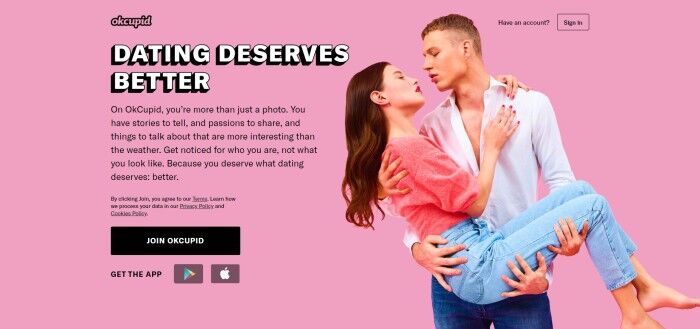 Why look around to find the right person when you have your smartphone in your hands? Used by 40 million people, OkCupid is one of the best free dating apps out there today.
OkCupid is among the popular dating apps, created by Match Group, a big name in the industry. Upon sign-up, the site asks users a lot of questions to find them the best matches based on their interests. As one of the best free dating apps, it provides a really pleasant experience to their users. Itis also one of the most popular fitness dating site.
Pros:
No costs for browsing, searching for matches, and messaging users.
Super easy to navigate.
Cons:
To unlock premium features, you need to sign up for a monthly subscription.
Price: From $9.99/mo.
Match, Chat & Date With Tinder
Next, we have Tinder, one of the most used free dating apps of today. This dating app gives a swiping option for profiles.
It works like this:
When you open the app, it displays a profile of someone single within your selected area. If you like the profile, you swipe right. If you're not interested, you swipe left. Once both of you have swiped right, you can have a conversation in a private chat window to arrange a meetup.
You may find some spam profiles, but this is the case with most dating apps. But if you are serious about dating, then you might find what you are looking for. Finding new friends, a one-night stand, or the love of your life – all is possible on Tinder! So check these Tinder questions!
Pros:
Quick registration matched with an excellent user-friendly interface.
Millions of active users.
Location-based platform, which recommends people around you.
Cons:
Registration process requires a Facebook account.
Age-based pricing models.
Price: $9.99-$19.99/mo.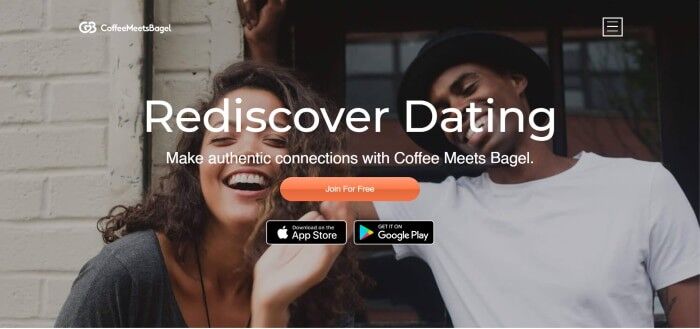 Coffee Meets Bagel was among the most used dating apps in 2019. With this one, you can find your perfect match and have a private chat room to get to know each other. It supports the LGBTQ community, which means anyone can meet new people on this app!
It works with a lot of filters so you can really find a person that matches your criteria. Also, once you get a match, you only have a week to set up a date or exchange numbers. After this timeframe, your match gets deleted!
Pros:
We found it pretty easy to find a date.
You don't get overwhelmed with unwanted matches and messages.
Cons:
Paid membership to unlock premium features.
You only get limited matches per day.
Price: in-app purchases
Find People Around You – Happn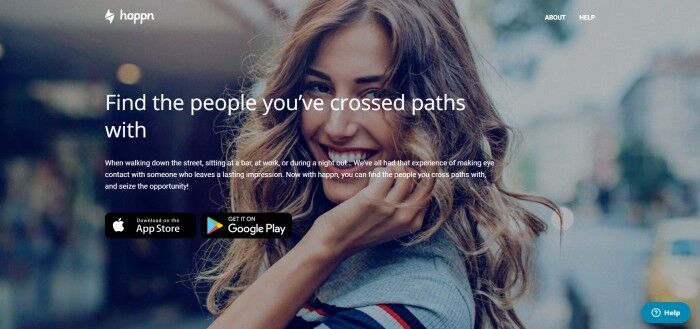 Happn is the best local free dating app. A bit like Tinder, Happn uses GPS to find you potential matches in your area. Because of this, you need to make sure that Happn is a popular app in your area. Otherwise, you might end up with 0 results.
Happn Premium offers some bonuses to the users (like seeing who likes you), and it costs from $10 to $24.99/mo. You can geta better deal on Premium if you commit for a year.
Pros:
Local dating app helps you find people in your area.
Facebook is a must-have, which makes it hard for scammers.
Cons:
Matching is based on the user's proximity to other people.
Small-town signals may run out fast with 0 matches sometimes.
Price: In-app purchases
Bottom line
After all is said and done, knowing what you are looking for is the best way to succeed with dating apps.
However, it doesn't hurt too much to take the free spirit route and explore different options either. Just go for whatever makes you happy, be it a Christian match site or a Latina dating app, or even a hookup site.
Take your time choosing the website and getting to know new people, and keep an open mind. Above all, have fun – it's never that serious!
If none of these sites sounded right for you, you can also check DatingInspector.com for more dating site reviews.