There comes a time in every man's life when finding a good woman becomes the number one priority.
Maybe you're a twenty-something-year-old who simply cannot wait to have a happily ever after?
Or maybe you're in your fifties looking for someone special to renew your faith in love after one too many heartbreaks?
Whatever the case, you deserve love, and we will help you find it.
Here are 14 tips that will help you find the woman of your dreams.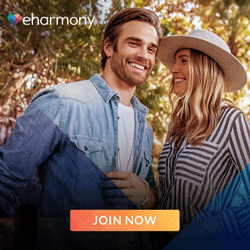 How to find a good girl in 14 steps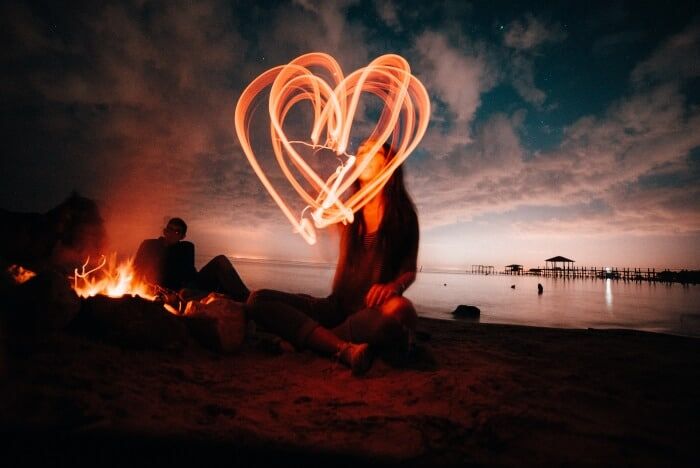 1. Become the best version of you
First thing's first, you have to make sure that you are actually a good man to date before you go looking for a good woman to be with.
If you still have a ton of baggage and issues to work on, you will only pull her down. So deal with your past demons and work hard to make yourself a catch – you'll only do yourself a favor!
2. Figure out what a good woman means to you
Finding a good girl is super relative:
It could be that for you, a nice woman is a traditional wife who is willing to stay at home and do all the chores.
Or maybe your ideal babe is a real wild card who is unapologetically herself and lives for adventure and thrill.
Maybe you would even want to pick up a married woman!
Do not allow yourself to be confined to only one idea of good. It will only frustrate you during your search if it truly isn't what your heart wants.
3. Do not rush anything – she's not going anywhere
You must always remind yourself that there is no timer on this journey. You can take as much time as you need to ensure that you do find a great woman. Do not settle out of impatience or frustration!
And when you do findthe perfect girl, do not rush it either. Take your time and make sure that you have a great foundation for a long-lasting and healthy relationship.
4. Take it slow with physical intimacy
Yeah, we just talked about taking it slow, but this point is too heavy to be lumped in with generally taking your foot off the relationship accelerator.
Physical intimacy has the power to either build or destroy a relationship. It is all about the timing. If you are serious about building something strong and long-term, it's probably not going to be a good idea to have one-night stands and casual flings.
Take your time to build an actual bond so that when you get to that point of the relationship, the sex becomes the icing on your relationship-flavored cake.
5. Ditch your comfort zone and live a little
So, how to meet a nice woman?
Well, you first need to understand that trying the same old methods that have failed is a waste of time!
Outside your little safety circle is where all the magic happens. So, go to that party, vacation, or road trip with friends or family. You have better chances to meet your woman out there than inside your living room.
6. Escape from the "type" trap
If you are one of those guys whose exes are basically carbon copies of each other, then you have a lot to work on. Let go of the notion that some women are more attractive than others and just let romantic chemistry take its course.
You might be surprised that those brunettes or tall girls you dismissed have everything you ever wanted. Who knows, it might even be that close friend of yours you never gave a second thought because she wasn't conventionally your type.
7. Actions speak louder than words
Body language is a tool that will work wonders for you – both yours and hers. So make sure to pay attention to the little clues she drops. These could give you hints on if she is receptive to your vibes or if you need to slow things down.
You should also be intentional about your own actions. Ladies pick up on the smallest of things, so make every act count, whether it is eye contact or even gentle and appropriate touching.
8. Try online dating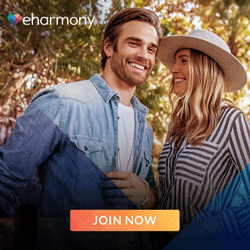 The definition and rules on how to meet a nice woman have changed a lot over the years. And where to meet nice women is one of the biggest changes.
These days, you can find many decent people on the many online dating sites and dating apps there are. All you have to do is find the right service, and you should find more than a few good apples in the bunch.
If you use a dating site like eharmony or Tinder, then read these questions to ask a girl on Tinder.
Or read these Latina dating tips if you want to date a Brazilian, Mexican, or Colombian woman!
9. Make sure you share the same values.
Opposites attract, but they also create gaps. Imagine a life where you go to war with your partner every time you need to make a big decision just because you can't agree on anything.
Physical attraction is important, but it fades away sooner than you think if you don't share a deeper connection. This is why you should look for a woman you will find attractive on every level, someone who wants to enjoy life the same way you do.
For instance, if you want marriage and children, make sure she wants the same things. Otherwise, there is no logic in investing in a long-term relationship,
10. Be a Gentleman
You'll recognize a good woman because she'll be looking for a good man as well.
But how do you show her you are what she needs?
Easy, by being a gentleman, and not just to her, but to everyone you meet and in everything you do.
Let her see your big heart and how kind and loving you can be. Handle people with sympathy and affection.
Show her that she is valuable and important to you. Treat her with love, dignity, and respect because you want to and because she deserves it, not just to impress her.
11. Pay attention to her qualities as a woman
As we said earlier, beauty fades, and soon her good manners and pretty face will be less important than her character and how she treats you and your relationship.
If you are looking for something serious and wonder how to meet a nice woman, the answer lies in her qualities.
Is she a loyal and trustworthy person? Is she ready to discuss things and compromise? Is your relationship a priority to her? Is she self-sufficient or codependent?
Your future may depend on how you answer these questions.
12. Join a Sport Team
Trading the gym for a collective sport can be a smart move when looking to meet new people. Joining a team will help you make new friendships while building your mind, body, and spirit at the same time.
On top of it, sports teams move around a lot and play tournaments at different locations, which is a great opportunity to run into someone awesome.
Like they say, "You attract what you are, not what you want." So, be someone great to attract a great partner.
13. Show her that you are ready to commit
If you're wondering how to find a good partner, I'd say, "Practice what you preach."
You can't expect to find a partner for a long-term relationship or possibly marriage if you go around flirting with every woman you meet and get involved in casual affairs.
Casual encounters are fun and a good ego-boost, but they can send the wrong signals to the right woman.
Behavior like that doesn't communicate commitment or loyalty, and, unfortunately, it can drive a quality woman away from you.
Align with what you are looking for, and maybe you will align with your soulmate too.
14. Pick the right places to meet women
If you want to meet "good" women, you have to focus your search on "good" places. It doesn't mean that you won't find them in clubs or other wild places like that.
However, your chances are better in one of these eight places where to find a good woman.
Community classes
Community classes are a fantastic way to meet singles around you. Be smart about it and find those that attract single women, such as cooking or baking classes, self-defense classes, or even yoga. Whatever it takes, man!
Volunteering
Everyone wants to date someone with a decent heart and a helpful predisposition. Taking part in volunteer work will help you meet decent babes and paint you in a positive light. Just be genuine because they will know if you are faking for a date.
Networking events
This is a fantastic way to meet your very own go-getter girl boss. It also increases the chances that you will have similar interests or goals, which is always an excellent way to start a relationship.
Concerts and music festivals
Even good girls like to have fun, so do not dismiss places like music festivals or concerts. The best part is that you will already have the same taste and share a love of a particular band or genre to bond over!
Art shows and galleries
If you want yourself a classy beauty with an artistic side, then there is no better place to meet her than at an art show or gallery. You will also have a room full of beautiful icebreakers to make approaching her a lot easier for you.
Pubs and Clubs
There is this stigma about finding a good woman at pubs, clubs, and similar places. But you visit these places and still consider yourself marriage material, right?
If so, there is no reason to think that women who like to party and have a good time aren't looking for a serious relationship. So don't miss out on an excellent opportunity just because of prejudice.
Pubs and clubs are also the perfect places to meet older women.
Weddings and Holiday Parties
Don't turn down your friend's or distant cousin's wedding or big Christmas party. The bigger the event, the bigger the chances of meeting someone outside your usual circle. Plus, some of your close people may know this woman, and that's an excellent opportunity to do a quick "background check."
Church or other religious gatherings
Please don't roll your eyes and shut it down immediately! I'm not saying that good women have to be religious or spiritual, but if you are looking for someone more modest with strong traditional family values, the church may be a good place to look for a serious partner.
It would be even easier if you were already going to a community church. You can ask a friend to introduce you to someone nice, and that way widen your circle.
Bottom line
With all these tips and tricks, you have everything you need to go on your quest to find the damsel of your destiny. Ok, maybe that is a bit too corny, but the point is this:
It is really not that hard to find the right woman. You just have to be in the right headspace, be patient, have an open mind, and be ready to work for love actively.
In the end, it will all be worth it because you will have someone to go on this adventure called life with.
If you find a woman, you like, then look out for the signs the wants to be your girlfriend.